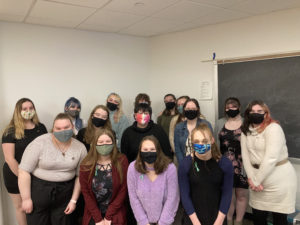 Phi Delta is a truly unique experience. As a local social and service sorority, we strive to provide all of our sisters with a balance between our sisterhood, service, and social pillars. No pillar is given emphasis over the other. We can be found everywhere! From social gatherings to helping out at the humane society, baking, or having movie nights!
Phi Delta is an inexpensive alternative to Greek life, and even though we are not officially Greek, we can still be found working closely within the Greek community. We do everything from trivia nights to mixers with many of Truman's fraternities and sororities. If you're interested in more details, check out our "About Us" tab!
Find us online on Instagram or Facebook!