About ΦΔ
Beauty Without Definition~
"The purpose of the sorority Phi Delta is to create a balanced organization of beautiful, smart, caring, fun-loving university women who have a true desire to serve others through numerous philanthropic and social events."
Phi Delta was created in Fall 2006 by nine women who wanted a sorority that best fit their personal values. No one wanted to choose between social or service which is why Phi Delta is under special interest.  Phi Delta has three pillars that we base our events around: philanthropy, sisterhood, and social.  We make our activities are as diverse as our girls are. Though we have three pillars, not one is more important than the others. With us being a smaller, close knit group of girls, everyone's voice is heard; so if you have an great event idea, all you have to do is speak up!
Philanthropy:
Every semester Phi Delta supports charities in several different areas. In the fall, we raise money for Camp EDI which is a week-long summer program for children with diabetes. In the spring, we participate in Relay for Life which helps raise awareness and money for cancer research. Phi Delta supports several other charities such as the Polar Plunge and the Alzheimer's Walk. We also aid the local community, with street cleaning, all the way to our fellow students, with Random Acts of Kindness (RAK) notes.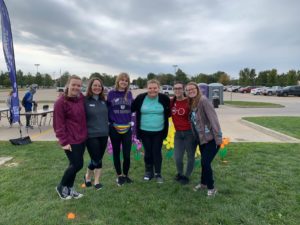 Sisterhood:
We have had a wide range of sisterhood events from spa nights to holiday parties.  We try to keep our events as diverse as possible every semester so we're constantly experiencing new things with our sisters. In the fall, we have a sisterhood retreat where the whole weekend is devoted to sister time in sleepover-party fashion. In the spring, we put together a field day in which we play in the sun all day to shake off the Kirksville winter blues and welcome the warm weather.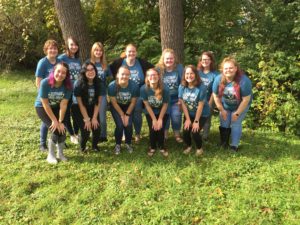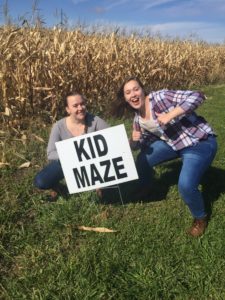 Social:
Even though we're not officially Greek, we often have different themed social mixers with Truman's fraternities and other organizations on campus.  Each semester we have one big social event. In the fall, we have date party which is a themed mixer for Phi Delts and their dates. In the spring, we have formal, a more elegant gathering for our members and one other organization on campus.